V první řadě bychom Vám rádi představili nové inovované dálkové ovládání pro přijímač Dreambox DM8000 HD PVR ( zde ).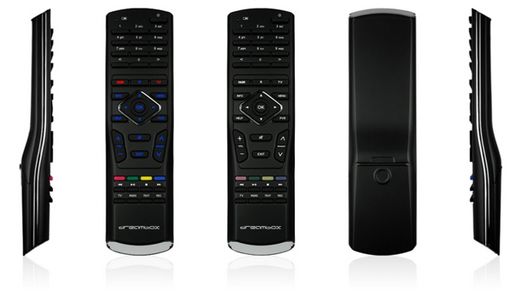 Je dodáváno v černém provedení a napájeno pomocí tří AAA baterií. Střední tlačítka jsou podsvícena. Směrovost dálkového ovládání je příjemně široká. V paměti zařízení je rozsáhlá databáze kódů pro různé typy TV přijímačů. Můžeme tak ovládat svůj Dreambox a TV přijímač jedním ovladačem. Dálkové ovládání má i učící funkci, tedy lze naprogramovat dálkové ovládání i pro TV přijímač, který není uveden v databázi kódů.
Plug and play DVB-S2 tuner
Další dlouho očekávanou novinkou je satelitní DVB-S2 tuner typu plug & play ( zde ). Na rozdíl od předchozího typu s čipem ALPS BSBE2 použil výrobce nový čip Broadcom BCM 4505. Tento nový tuner lze použít do luxusního HDTV satelitního přijímače Dreambox DM8000 HD PVR, který má dva volné sloty pro tunery a bude ho možné také využít v připravovaném modelu DM7020 HD.

Dreambox 8000 HD PVR ( zde ) je dodáván s dvěma vestavěnými tunery BCM 4506 (dříve BCM 4501). Jedná se o velmi citlivé tunery vhodné pro DX příjem. Pokud osadíme dva volné sloty těmito novými tunery BCM 4505 dostáváme k dispozici čtyřtunerový přijímač. Bezesporu v takovéto konfiguraci nemá přijímač na trhu žádnou konkurenci.
Můžeme tak současně nahrávat až ze čtyř různých transpondérů a to programy v HDTV kvalitě! Nahráváme tak součastně např. Eurosport HD a Discovery HD z placené nabídky Skylinku a k tomu program Dance TV HD a Prima HD (pouze v nabídce CS Link). Předpokladem je mít samozřejmě vloženy v interním dekodéru karty obou operátorů Skylink a CS Link.
Samozřejmě jakýkoliv další program z těchto čtyř transpondéru můžeme navíc sledovat. Počet nahrávaných programů zaleží na celkovém datovém toku.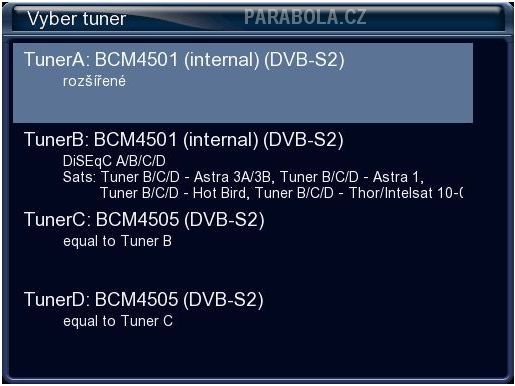 Citlivost/selektivita nového tuneru BCM 4505 je vynikající a plně srovnatelná s vestavěným tunerem. Úspěšně jsem vyzkoušel ladění v normě DVB-S v plném rozsahu symbol rate 1-45 Msym/s. Rovněž v normě DVB-S2 se tuner nenechává zahanbit.
Jediné co mi nenaladil z testovaných transpondérů, bylo vysílání na družici NSS 7 (22° west) a to dva transpondéry kde je přímý přenos z pláže Huntington Beach v Kalifornii (USA). Vše je však jen otázka driverů v Enigmě 2. S prvními drivery pro tento tuner měl přijímač velké problémy s laděním kanálů s nízkým SR. Pak došlo k opravě ovladačů až do současného velmi uspokojivého stavu.
Kontrolně byl testován i příjem v C pásmu. Vybral jsem si příjem ruského paketu společnosti RSCC (3675 MHz) na družici Express MD1 (80°east). Typický příklad DX příjmu s vysokým symbol rate. Tuner obstál na výbornou.
Výhodou tuneru oproti předchozí verzi je minimální zahřívání a nízký proudový odběr. Tento tuner je také použit v modelu Dreambox DM800 se (second edition) ( zde ).
Plug and play hybridní DVB-C/DVB-T tuner CXD 1981
Další novinkou německé firmy Dream Multimedia je hybridní DVB-C/T tuner CXD 1981 typu plug & play osazený čipem LG ( zde ). Tento tuner je možné použít v Dreamboxech DM8000 HD PVR, DM800 HD se, DM800 HD a DM7025(+).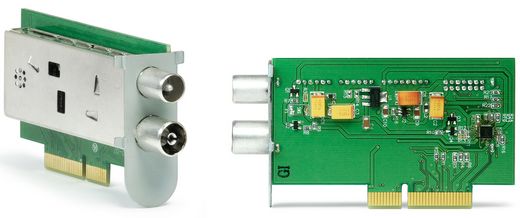 Tuner je určen pro příjem digitálního pozemního vysílání DVB-T nebo pro příjem digitálního kabelového vysílání DVB-C. Přepínání se provádí jednoduše v softwaru Dreamboxu.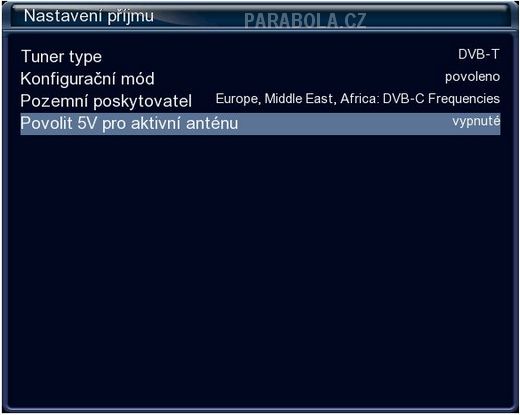 Tuner je schopný ladit kanály v pásmu VHF a UHF. Tuner jsem vložil do volného slotu přijímače Dreambox DM8000 HD PVR a úspěšně jsem vyzkoušel naladit všechny naše čtyři multiplexy. Samozřejmě příjem HDTV programů byl bezproblémový. Také jsem vyzkoušel naladit dva rakouské multiplexy ORS, opět bez problémů. Vstup a výstup tuneru je osazen běžnými IEC konektory.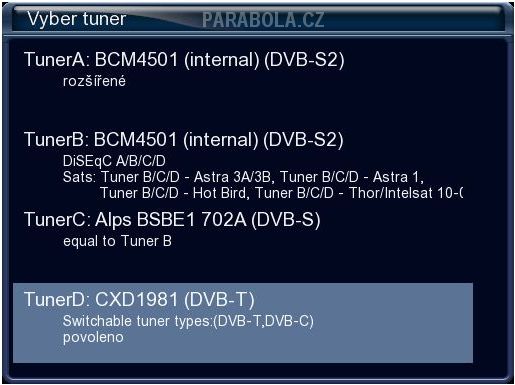 Digitální kabelové vysílání je tuner schopný naladit v rozsahu 51 až 858 MHz, příjem HDTV programů v normě DVB-C je samozřejmostí. Oba plug & play tunery, tedy jak satelitní tak hybridní, lze použít v Dreamboxu DM8000 HD PVR současně.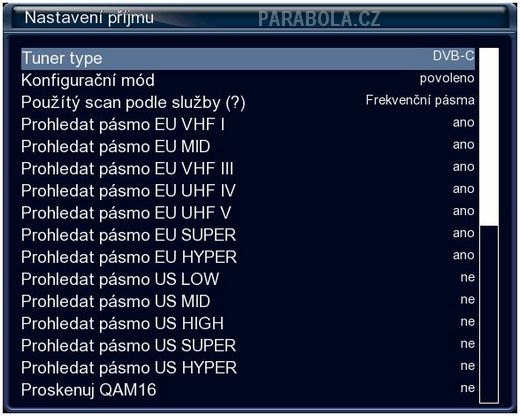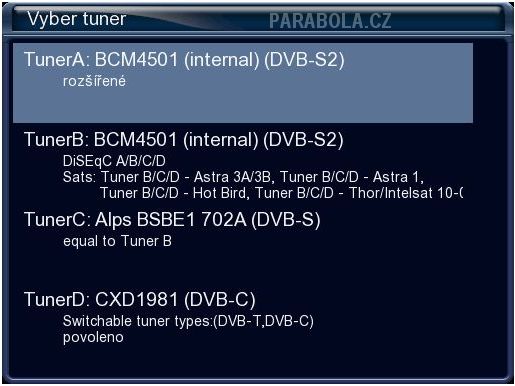 Výše uvedené produkty jsou německé originály a lze je snadno objednat na e-shopu:
www.omko.cz
.
Code:
Ing. Martin Švehlík
Omko Digital a.s.
13.3.2011